Welcome to the new 2010-2015 Camaro V6 or "Camaro5" for 5th gen Camaro product page. In order to help you find Overkill products for your Camaro5, I've now put everything here on one page. Please look carefully if a product is specified for certain model years or engine choices. You'll find Overkill computer tuning, larger throttle bodies and at the bottom you'll find information about our popular supercharger kits. For more information on the superchargers, you can visit the supercharger specific product page by clicking here http://www.getoverkilled.ca/camaro5supercharger.html .


Overkill has specialized in tuning the GM 3.6 family of engines for well over a decade and owned 3 different GM 3.6 vehicles along the way. Whether your Camaro has the first generation of Direct Injection LLT or the newer generation of Direct Injection LFX, Overkill has the right tuning for your vehicle and your engine.
What you'll notice:
Horsepower gains of 20+ on 91 octane or E85, 10-15 horsepower on lower 87 octane
Smoother power delivery and stronger mid-range torque, less peaky feeling to the power delivery
Improved throttle control, more responsive and a consistent feel
Fully rewritten transmission shift points will downshift with less throttle input, upshift at better times, reduce bogging around town, and make the vehicle feel lighter and easier to drive
Speed limiter removed, rev limiter raised, cooling fans turn on sooner
Tuning to accommodate for different brand aftermarket air intakes, throttle bodies, E85 flex fuel conversions (where applicable), exhaust work including downpipes and P0420/P0430 codes, differential gear changes like 3.91 gears, and more. Because Overkill makes supercharger systems for these engines, tuning is available for forced induction.
Complimentary tuning revisions when you send in driving scans, revisions for new modifications added down the road.
What you'll get:
Your choice of tune delivery handheld or tuning suite
Overkill tunes for 87 octane, 91 and 93/94 octane.
Tuning revisions when you send in driving scans, so the tune can be tailored for your vehicle
Why get an Overkill tune versus the competition?
Specialized in the GM Direct Injection V6 motors. From revised cam phasing, fully reconstructing spark timing tables and fully revised throttle calibration, an Overkill tune is more comprehensive than what you'll get at your local dyno shop, or a do-all tuning provider.
Datalogging. You'll get your Overkill tunes but it doesn't stop there. You can scan while driving and send that data for review and tune updates, to get a tune that's more customized for your vehicle. No extra charge for this customized service.
Support for your mods. Not only are we the only company with an E85 Flex Fuel conversion kit or a larger 80mm throttle body kit, but we also have the right tuning to ensure you get the most from them!
Retunes for your future modifications is complimentary and easy to provide

HP Tuners
– HP Tuners works on all model years. It requires a windows based laptop computer or tablet with USB port to interface with the vehicle inside the vehicle. You'll use the software to read the factory tuning and upload Overkill tuning, along with take driving scans. Overkill tuning can support all our modifications including the supercharger systems.
EFI Live Autocal
– Autocal works on 2012-2015 3.6 motors. You'll need a windows based personal computer with usb port to transfer files to and from the Autocal however the Autocal works autonomously within the vehicle so you don't need anything but the handheld to read or write tunes or do a driving scan. Given that easier use in the vehicle and the lower pricepoint, it's the more popular option for 2012-2015 models.




This kit fits 2012-2015 3.6 V6s and requires Overkill tuning, great to add with your tune purchase or receive a complimentary retune when you have Overkill tuning already!
Running E85 ethanol is worth a legitimate 10-15 horsepower gain over high octane gasoline. This flex fuel retrofit kit gives your Camaro the ability to run either gasoline, E85 ethanol or any mixture of and the computer will self adjust. Overkill tuning, or custom tuning to turn on the sensor, is required. This kit is VERY popular as it's a great bang for your buck, you can run E85 full time or you can fill up only when you want some extra horsepower and gain a burst of speed.
2010-2011 LLTs can run on full E85 with a specific tune but can not be flex fuel enabled.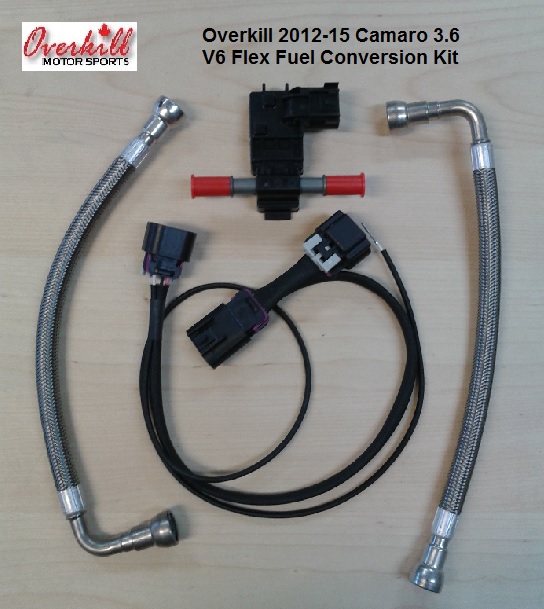 Overkill has exclusively developed larger throttle bodies for the GM 3.6 engine family. Depending on the year of your Camaro, you'll receive one of two different options to upgrade the small 72mm factory throttle body to a larger unit. No porting work to the intake manifold inlet is required but can always be beneficial. These provide improved higher rpm horsepower, up to 11 wheel horsepower gain has been seen, and an improvement in throttle response.
2010-2011 models
will receive a 76mm throttle body. This is a brand new unit and a direct bolt on replacement with the original gasket and fasteners. The factory intake tube can be stretched over the larger throttle body.
2012-2015 models
will receive an 80mm throttle body. This is a brand new unit that will come with an adapter plate to bolt on to the intake manifold. A larger coupling will be required to fit to the intake tube.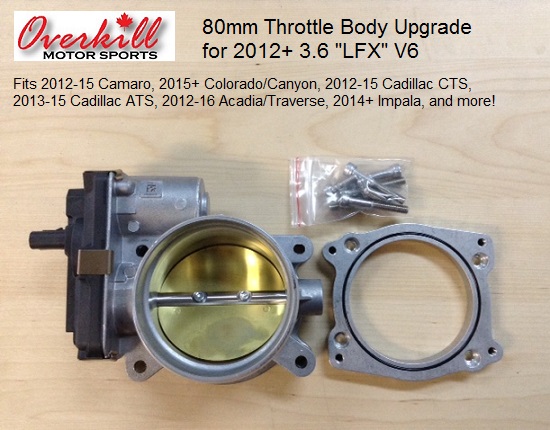 The Overkill Vortech supercharger system solves the problem on how you make V8-like horsepower with your 3.6 V6. The simple concept of pressurizing airflow with a supercharger works great with these Direct Injection V6s and we're proud to be the only company with a bolt on forced induction system of any kind. Our base kit will typically provide gains of 100-125 horsepower, while Stage 2 is the path of a reliable 500+ horsepower 3.6 V6.
This system is 100% bolt on installation you can do in a weekend. You are not required to have any other modifications on your vehicle. Every requirement to install a supercharger on your Camaro V6 is included in this kit, including going above the normal expectation with our catch can system to improve engine operation and lifespan, and our all inclusive tuning service.
All kits include the following components and features:
Vortech V3 Supercharger - Self contained oiling system (no oil lines connect to the engine), efficient supercharger, supports up to 16psi on the 3.6
Independent drive belt system – Separate pulley and belt system provides reliable performance, doesn't impact factory belt operation
Full Intercooler system - Mishimoto brand air-air intercooler, Vortech MaxFlow Race blow off valve, custom machined MAF housing and full silicone/aluminum tubing with Tbolt clamps, top quality components for reliable performance in all weather conditions.
HP Tuners suite with Overkill custom tuning – includes HP Tuners VCM Tuning suite ($399 value) with each kit. While other supercharger manufactures may provide a base tune, we ARE the tuners and can provide custom tuning direct to you or your installation facility
Tracy Lewis Signature Series catch can - Best performing catch can on market, separates oil vapors to ensure clean engine and intercooler
Full Intake system with air filter, new AC Delco spark plugs designed for boost, and a full complement of parts required for installation.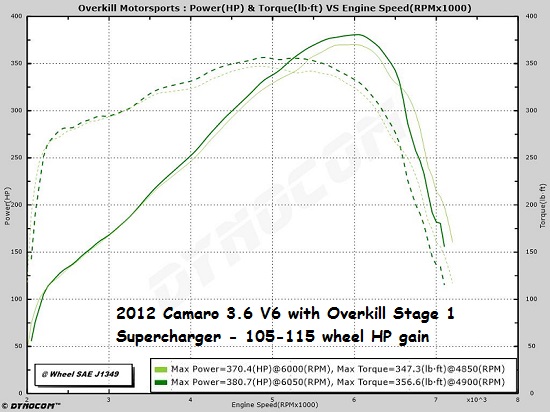 A Stage 1 kit doing a 0-60

Stage 1 Kit Information
The Stage 1 kit comes set up with 8-9psi of boost to make a realistic 125 horsepower gain. It can be installed on a completely factory 3.6 V6 by a competent professional mechanic in roughly 6-8 hours and is a good driveway weekend DIY job for a good amateur mechanic using basic tools (an impact driver is recommended). You do not need any modifications on your vehicle to install Stage 1, comes with everything you need. You'll need to run 91 octane gasoline or higher. While tuning is custom through Overkill Motorsport, you'll be required to do some back and forth emailing of driving scans of your vehicle, or you may seek out a local tuning shop at your descretion which can receive support from Overkill. Aftermarket exhaust work is beneficial but not required.

Stage 2 Kit Information - 500 Horsepower Kit!
Our Stage 2 kit added onto our Stage 1 provides with more boost and the required fuel system modification to support it. A high flow fuel tank fuel pump replaces the factory V6 fuel pump and larger fuel injectors replace the factory injectors for additional fuel capacity. A change of supercharger pulley then bumps the boost up to 11-12psi (from the 8-9psi of Stage 1). This provides the power to make 400-420 wheel horsepower, a 175-200 engine horsepower gain over factory. For those willing to do the more indepth installations, the power gains from Stage 2 are worth it!

Stage 2.5 is for the LFX engine, 2012-2015 only, and includes a high pressure fuel pump replacement that allows more fuel pressure and fuel system capacity, including the ability to run E85 ethanol on the Stage 2 pulley. It's an extra 10 minute install that's not crucial but certainly worthwhile.

Once again, the Stage 2 is specific to your vehicle, as different model years take different fuel pumps, and different engines take different injectors, so ensure to select your vehicle correctly so you receive the right parts the first time!









Want to see what the installation is like? Click here for PDF installation instructions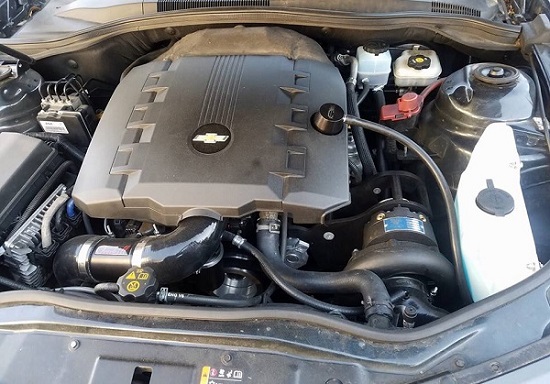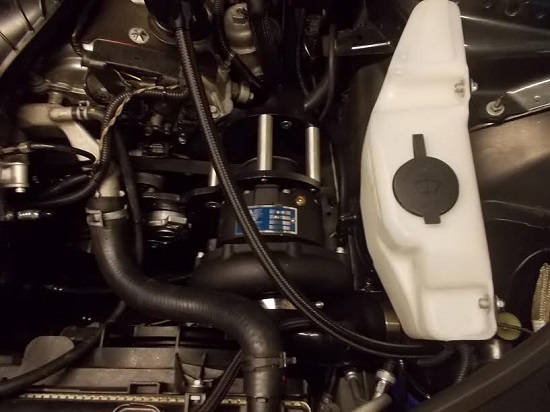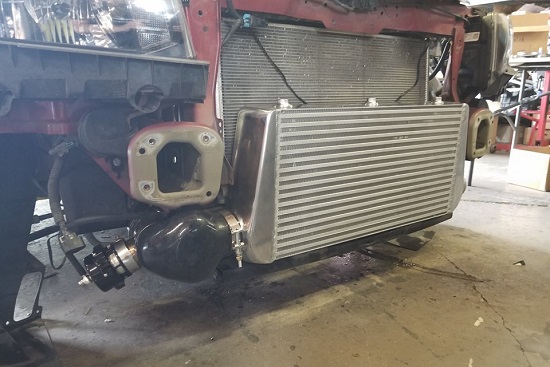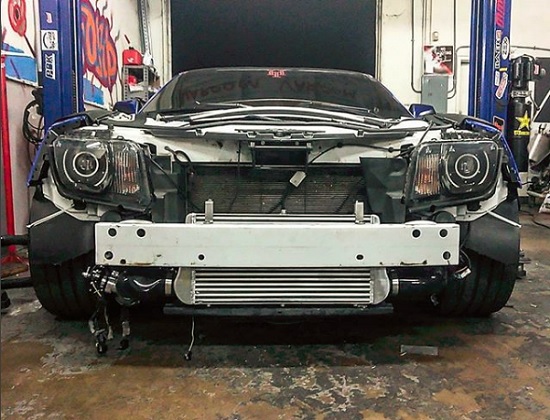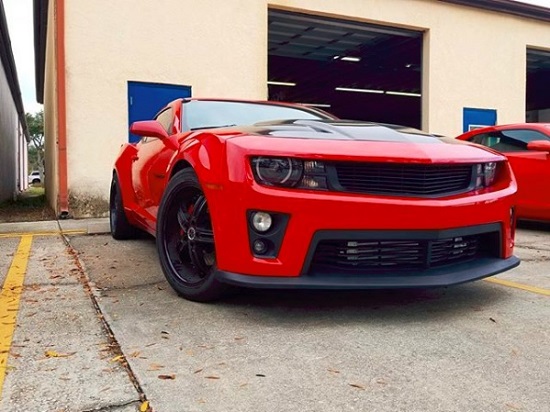 BACK TO PRODUCT LISTINGS