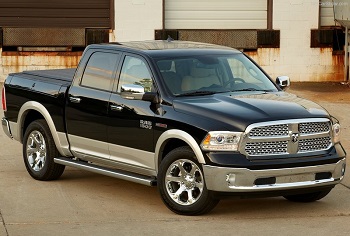 It's with pride to be a premier tuner for the 3.6 Pentastar V6 found in your 2013-current Ram pickup. Overkill specializes in Pentastar performance and whether you want to improve your Ram's hauling capabilites or just make it faster, we're here to support your Pentastar platform.

Special Note: I realize that most with Rams will be interested in running regular octane fuel rather than premium fuel. Its with this thought that I can assure you the performance gains from Overkill tuning on 87 octane are worthwhile! Significant time has been spent on engineering our 87 octane tune to provide the right balance of performance and fuel economy.

Features/Benefits:

Dyno tested 25+ wheel horsepower gains over factory on 93 tune, 40+ horsepower gain on E85, doubles the gains of the preloaded Diablo tune
Tune purchase includes 87 octane, 91, 93 octane and E85 tune (if flex fuel) calibration files plus custom revisions based on scans for your vehicle
Significant torque gains in the mid-range
Improved throttle response and feel, smoother acceleration at all throttle positions
Fuel mileage potential is improved (3MPG improvements reported on 91 octane)
Reprogramming available for lower temperature thermostat, highflow cat converter replacement, intake and exhaust modifications.
No Charge Retuning for as long as you own your Pentastar vehicle!

2011 Charger (at high altitude) drops a full second 0-60 with Overkill tuning:






If you already have a Intune or Trinity from Diablosport, upgrade it by purchasing Overkill tuning. You'll get all the Overkill tune files that we include when buying the Diablo device from us, plus custom datalogging tuning services. Overkill tunes load to your vehicle just like the Diablosport preloaded tunes. Once purchased below, send both original backup and last tune written files from your handheld to willoverkill@gmail.com to receive your Overkill tunes back.


| | |
| --- | --- |
| | |
BACK TO PRODUCT LISTINGS